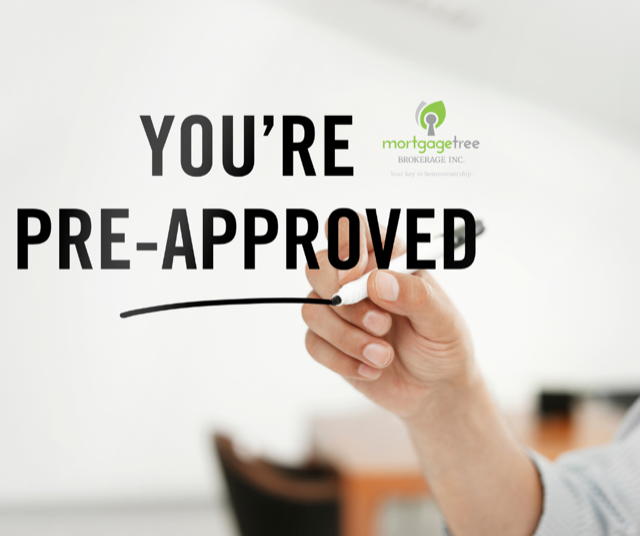 A mortgage pre-approval is a commitment from a lender to provide you with funding for a home purchase, up to a certain mortgage amount, based on your financial qualifications. This document is typically valid for 120 days and allows you to shop for a home within that price range without having to re-qualify for a new mortgage.
While having a pre-approval is not required when purchasing a home, there are several advantages to getting one.
Contact Mortgage Tree Today! https://mortgagetree.ca/contact-mortgage-tree/
Advantages of Mortgage Pre-approvals 
Helps You Determine Your Budget
One of the biggest benefits of getting a mortgage pre-approval is that it helps you determine your budget. You'll know exactly how much money you must work with and can avoid falling in love with a home that's outside of your price range. Keep in mind that your budget should also include additional costs like property taxes, homeowners' insurance, and repairs/updates that need to be made.
You can also click the link here to read the CMHC guidelines to buying a home: https://www.cmhc-schl.gc.ca/en/consumers/home-buying/buying-guides/home-buying
Gives You an Edge Over Other Buyers
Having a mortgage pre-approval gives you an edge over other buyers who don't have one. Sellers are more likely to accept an offer from a buyer who has their financing in order than one who doesn't, so having a pre-approved mortgage shows sellers that you're serious about buying their home.
Allows You to Lock in an Interest Rate
If you're concerned about interest rates changing before you close on your home, getting a mortgage pre-approval allows you to lock in today's rates for up to 120 days. This can give you peace of mind knowing that your interest rate won't increase during this time period.
Gives You More Leverage During Negotiations
Another advantage of having a mortgage pre-approval is that it gives you more negotiating power during the offer process. If multiple offers come in on the same property, the seller is more likely to accept the offer from the buyer who has already been approved for financing.
Speeds Up the Mortgage Approval Process
Once you find the home you want to purchase, the mortgage approval process will go much smoother and faster since the lender already has all your financial information on file. All that's left to do is finalize the mortgage amount and terms, and then you'll be on your way to closing on your new home!
To Wrap things Up …
As you can see, there are many advantages to getting a mortgage pre-approval before shopping for a home. It helps streamline the home buying process and gives you an edge over other buyers who may be competing for the same property.
If you're ready to start looking for your dream home, contact Mortgage Tree today and we'll help get you pre-approved for financing!
Thank you for taking the time to visit our website and read our blog.
We hope we have been able to answer a few questions.
Please contact us anytime, we are here to help you!
Sincerely
The Mortgage Tree Team – "Your Key to Home Ownership"
https://mortgagetree.ca/contact-mortgage-tree/mortgage-team/