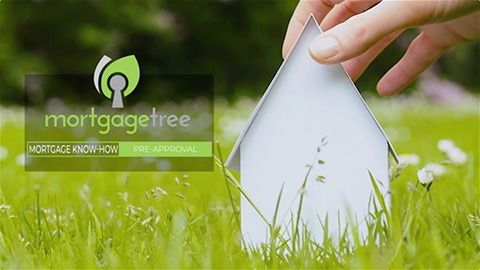 Despite the cooling of Canada's housing market, rent prices continue to skyrocket. Find out why and what this means for you.
As a renter, you may have heard that Canada's rent prices are on the rise. You may be asking yourself if it's time to buy. Let's look at some of the factors you need to consider when making this decision.
Renting certainly has its perks – especially for those who don't want the hassle or commitment of home ownership. But with rents on the rise and the housing market cooling down, buying may be a more affordable option in the long run. Keep in mind, though, that there are other expenses associated with homeownership, such as property taxes and maintenance costs.
So, make sure you crunch the numbers and see what makes sense for you. Use our FREE affordability calculator to see the amount you could be approved for: https://mortgagetree.ca/mortgage-tools/mortgage-calculators/mortgage-affordability-calculator/
Whichever route you decide to go, make sure you get expert advice from a trusted source!
CREA Figures Released Friday
The rise in interest rates is having a knock-on effect on the country's rental market, according to new data.
Figures released from the Canadian Real Estate Association (CREA) on Friday showed that June home sales were down 24 per cent year on year. This follows a trend that has seen housing activity slow drastically since April.
But it's not just the purchase market that is being affected by higher interest rates. Renters are also feeling the pinch as landlords look to offload properties in a cooling market.
According to CMHC, the average rent for a two-bedroom apartment in Canada's largest cities has increased by 4.4 per cent over the past year. That's well above the rate of inflation, which was just 1.9 per cent in May.
With rents rising, many Canadians are being forced to reassess their housing options. And with interest rates expected to continue rising in the months ahead, the situation is unlikely to improve any time soon.
Click the link to read more about the future of the rental market: https://financialpost.com/real-estate/mortgages/prices-are-falling-but-rents-are-rising-in-canadas-paradoxical-housing-market
Keep on Renting or Become a Homeowner?
For many people, the choice between renting and buying a home is a difficult one. There are several factors to consider, including financial stability, long-term goals, and personal preferences. At Mortgage Tree, we have the expertise to help you decide whether renting or buying is the right choice for you. We'll take a close look at your financial situation and help you weigh the pros and cons of each option.
Renting may be a good choice if you're not ready to commit to a mortgage, or if you're planning a move in the near future. On the other hand, buying a home can provide greater stability and potentially even save you money in the long run. Whatever your decision, we'll be there to help you navigate the process and make sure you end up in the right home for you.
Contact us today to get started!  https://mortgagetree.ca/contact-mortgage-tree/
Or call  -403-479-1134 Today! And speak with one of our Mortgage Tree Advisors.
Thank you for taking the time to visit our website and read our blog. We hope we have been able to answer a few questions.
Please contact us anytime we are here to help you!
Sincerely
The Mortgage Tree Team – "Your Key to Home Ownership"
https://mortgagetree.ca/contact-mortgage-tree/mortgage-team/