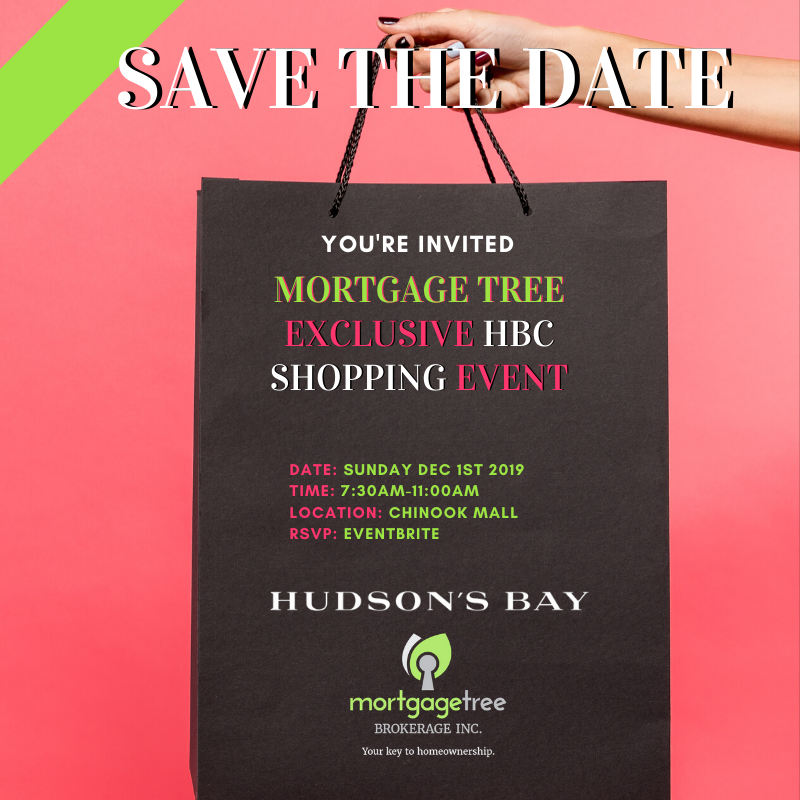 Annually we host an exclusive shopping experience for our clients and their friends. The savings are all the Black Friday deals with additional sale items being marked down. Watch for our colouring contest for the event and win some cool prizes.
Join us for our Friends & Family Exclusive Shopping Event Hudson's Bay Chinook!
Save the date!
Date: Sunday Dec 1st 2019
7:30am-11:00am
THIS YEAR WE HAVE SOME PRETTY COOL THINGS GOING ON WITH OUR PARTNERS HBC, ORANGE THEORY FITNESS, AND HIGHLANDER WINE AND SPIRITS.
SO RSVP AND BRING YOUR FRIENDS, NO LIMIT!
No line ups just savings!
Black Friday deals and more!
Spend $100 at the event and receive a $20 HBC gift card
Free Wrapping for your gifts
Colouring Contest
Orange Theory Fitness – 50M Row competition and Spin the Wheel for a chance to win a Free Membership
Highlander Wine and Spirits Gift Basket – Draw
Dr Brent MacDonald – Dentist.   A fun game – spin the wheel and win teeth whitening kit or electric tooth brush
Hudson Bay Git Basket – Draw