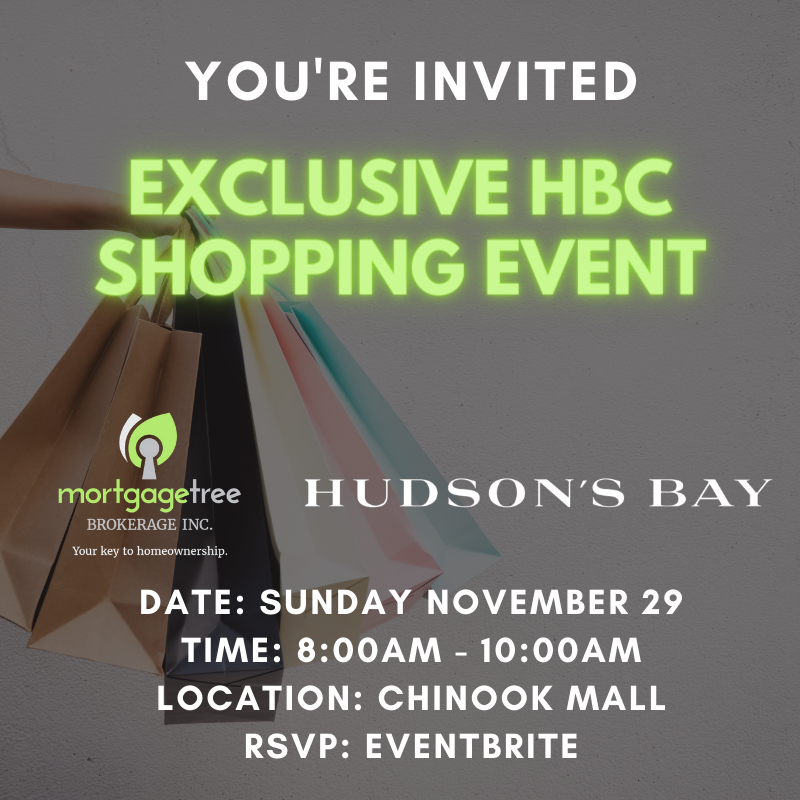 Annually we host an exclusive shopping experience for our clients and their friends. The savings are all the Black Friday deals with additional sale items being marked down. Watch for our colouring contest for the event and win some cool prizes.
Hudson Bay's priority is health and safety. As the COVID-19 situation continues to evolve, we are monitoring closely and ensuring our practices align with the guidance provided by public health and government organizations. Your health and well-being, and that of our associates, remains at the forefront. Please continue to take care of yourselves and each other. Social distancing of 6 feet is required and wear masks within the store.
We offer a pre-shop experience so you can have your shopping done ahead of time. On the day of the event you can drop in the store and pay/pick up your purchases and receive all the savings. Please contact Ash Bans, Personal Shopper, Personal Stylist ash.bans@hbc.com or call 403.255.6121 ext 242.
EVENT DETAILS
Date: Nov 29th, 2020
Time: 8:00am-10:00am
Location: Chinook Mall – Hudson Bay – West Parking Lot Entrance
SO RSVP AND BRING YOUR FRIENDS, NO LIMIT!
No line ups just savings!
Black Friday deals and more!
Spend $100 at the event and receive a $20 HBC gift card
Hudson Bay Git Basket – Draw