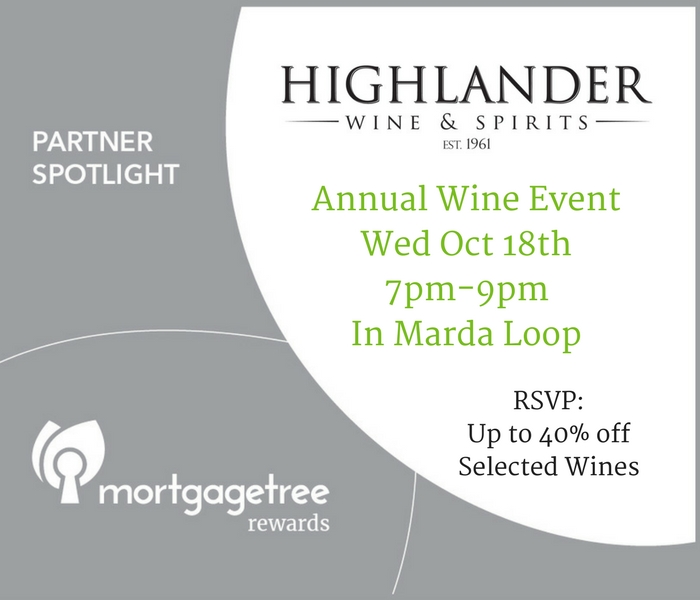 You and a guest are invited to Mortgage Tree's annual Highlander Wine and Spirit's event.  Enjoy an evening of complientary wine tasting paired with fine cheeses.
Drop-in and join Us from 7pm-9pm on:
– Wednesday, October 18th, 2017
– Highlander Wine and Spirits, Marda Loop
– Address: 2112, 33rd Ave SW, Calgary, AB – google map click here
Parking is available in-front of the store and also additional underground parking in the Shoppers Drug Mart building that is on the south east corner of 33rd Ave and 20th Street.
Click Here to RSVP , when you are registering you can choose how many guests you would like to bring, once you are registered we will email your tickets(s) to you or email Us to register at  info@mortgagetree.ca
We look forward to seeing you there!